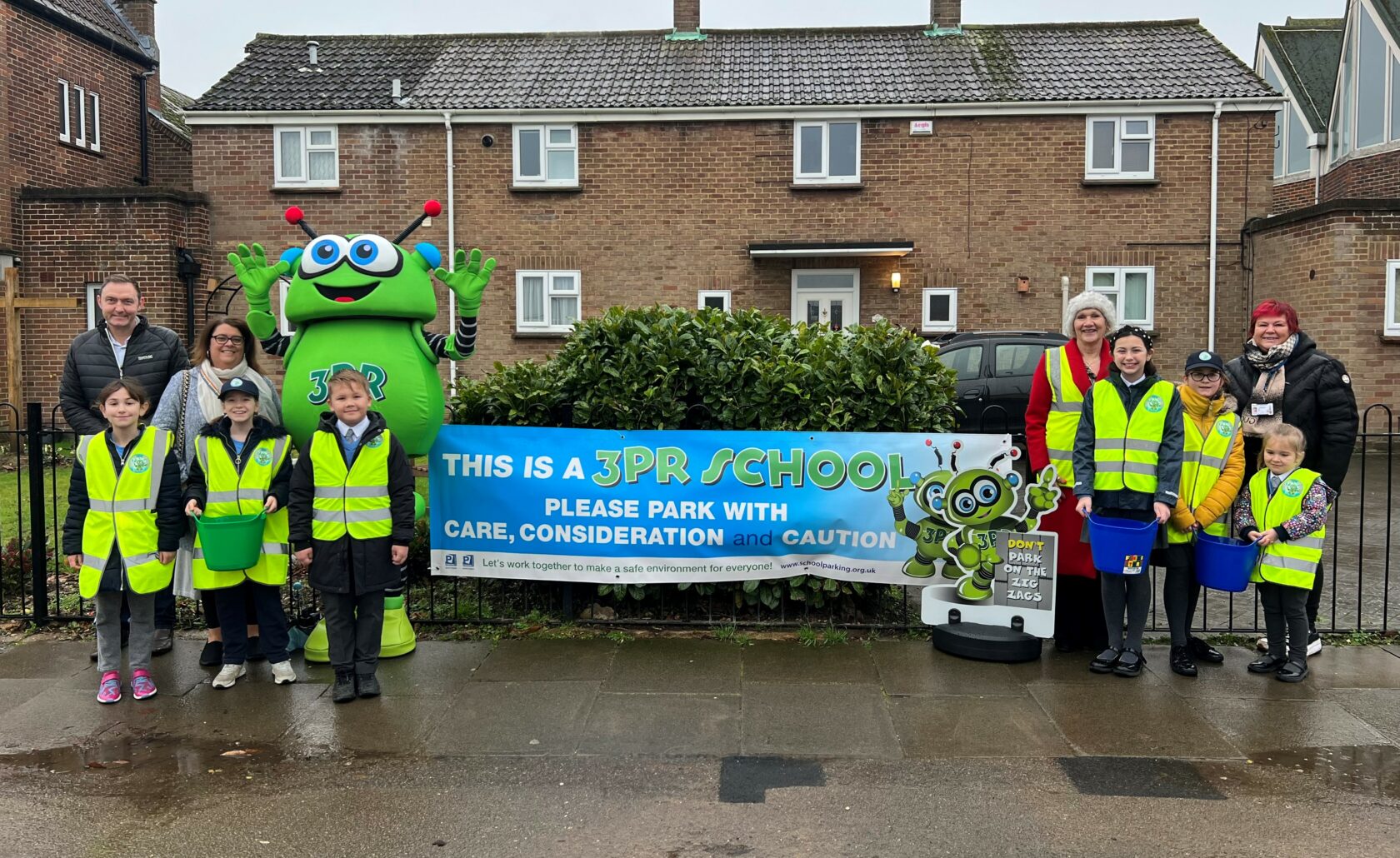 St Teresa's Catholic Primary School in Colchester has started the new year by launching one of the North Essex Parking Partnership's (NEPP) Gold 3PR packages to improve road safety outside the school for its 200+ pupils.
3PR, which represents the three parking rules of care, consideration and caution, delivers a positive message about school parking and provides advice and guidance to children, parents and carers on safe and considerate parking practices. As well as focussing on safety outside the school gates, the initiative also encourages sustainable and physically active ways of travelling to and from school such as walking, cycling and scooting.
The school will also be operating and patrolling a 3PR zone outside the school, where pupils collect tokens for walking, scooting, or cycling into the zone. This reduces the number of cars at the school gates and engages pupils by encouraging competition with other classes to be awarded the coveted 3PR trophy.
In addition to the above, the school has been provided with 3PR resources including 3PR Hi Vis jackets, information leaflets, signage, educational content and much more.
Cllr Dan Land, North Essex Parking Partnership Chair, said: "It's fantastic that another school has signed up for our very popular and effective 3PR scheme. Almost 30 schools across North Essex have now signed up to the scheme and I would encourage any schools interested in the scheme to get in touch with us via the 3PR website at schoolparking.org.uk."
Mrs Kelly, Headteacher of St Teresa's Catholic Primary School, said: "The children are very excited about sharing 3PR's message with their parents and carers and showing our neighbours how we always act with kindness and consideration – even when we are parking!"