As Covid-19 restrictions have now eased, we are patrolling and enforcing all parking and waiting restrictions as normal. Our Covid-19 information page provides a summary of how NEPP has responded to the pandemic and the various measures we have put in place to ensure we continue to operate safely.
Covid-19 cases are still high, so we have several social distancing measures in place which are practised by our officers in line with the Government's guidance. Our officers will continue follow these guidelines and where necessary, postal PCNs may need to be issued for us to operate as safely as possible.
It is important that NEPP continues to carry out patrols to ensure roads are safe and clear for all users, particularly emergency services, deliveries, waste and recycling collection vehicles and outside schools. We ask motorists to be mindful of this and continue to park considerately, legally and safely to ensure the roads remain accessible and safe for everyone.
Our Response to Covid-19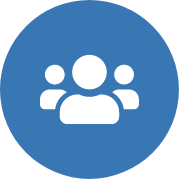 NHS and Key Worker Exemptions
Since the early stages of the pandemic, we have offered NHS workers with permits which has allowed parking in City and District owned car parks free of charge. This scheme terminated for all existing scheme members on 23 August 2021 in line with the wider governmental parking scheme which ended in June 2021. The scheme ended due to the relaxing of most Covid-19 related restrictions.

Resident and Season Ticket Holder Extensions
Extensions were applied to resident and visitor permits at various points throughout the pandemic, in line with the changing Covid-19 restrictions. Following an internal review in January 2021, no further permit extensions were considered after that date and the patrolling and enforcement of all parking and waiting restrictions resumed as normal.

Penalty Charge Notice Payments
The Coronavirus pandemic brought a number of financial pressures to individuals and we understood the importance of prioritising other essential payments. For this reason, we offered a variety of payment plans for anyone who was struggling to pay any outstanding balances on their PCN(s).
Coronavirus Updates